7 Different Mosquito net for Windows – Fliegengitter Fenster
Mosquito net for windows and doors come in many types, and with careful selection, they can help us make the most of our home windows. Here is some information about the most common types of materials used to make mosquito nets or fly screens.
1. Aluminium Mesh Screen
Screens made from aluminum mesh have limited color options, but they are one of the sturdiest and most durable, lightweight, and rust-resistant screens. They have a long lifespan and will offer you protection from different weather conditions, including rain, strong winds, and even hail in some cases. It doesn't require much maintenance or cleaning.
Comes with Silvery(Aluminium Color) and Charcoal Color.
2. Fiberglass Mesh Screen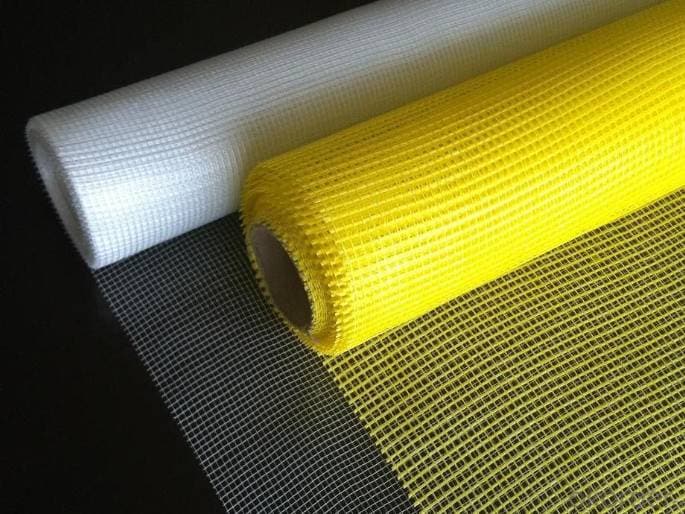 Pros:
The advantage of fiber screens is that it could be easily be folded, has mechanical strength that is so strong and stiff for its weight that it can out-perform most of the other materials. Fiber last a long time, it can be coloured, shiny or dull. It is low maintenance, anti-magnetic, fire resistant, good electrical insulator and weatherproof.
3. Polyester Mesh Screens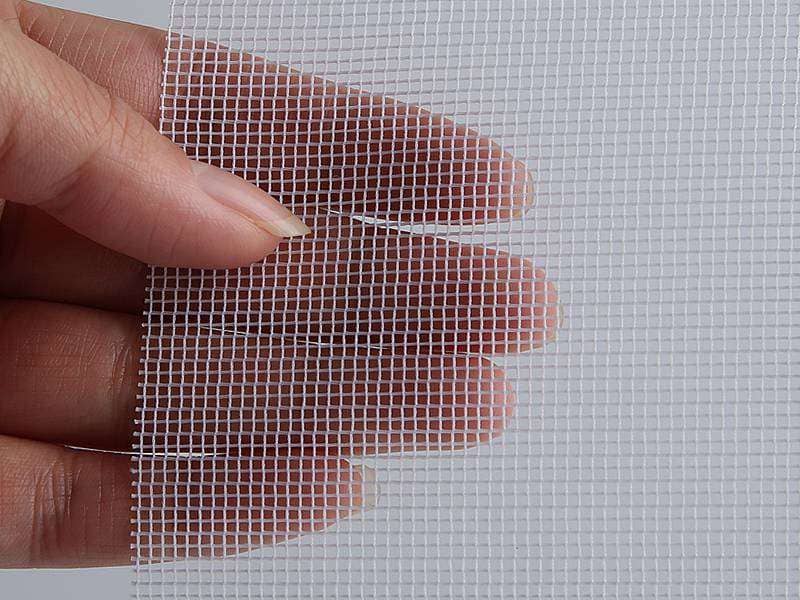 Polyester screens are 100% stronger than fiberglass screens but are also more expensive than fiberglass. They're durable and difficult to tear without a cutting tool. Many polyester screens come with a 10-year warranty.
4. Gauze Mesh Screen
Gauze Insect Screen is available in the market with Sticky Tape options. It can't use with a metal frame. Gauze is a thin, translucent fabric with a loose open weave. Easy to use, easy to take apart and wash. Just take down the tape from the net directly for cleaning; just press the tape on the mosquito net to re-install.
5. Stainless Steel Mesh Screen
Stainless steel wire mesh is the most popular wire mesh product market. The reason is strong, sturdy, and reliable. It is also rust-resistant, resistant to stretching, tearing, corrosion, and ultraviolet light from the sun. People also often choose them for areas with lots of traffic or neighborhoods with high crime or harsh weather.
6. Copper Insect Screen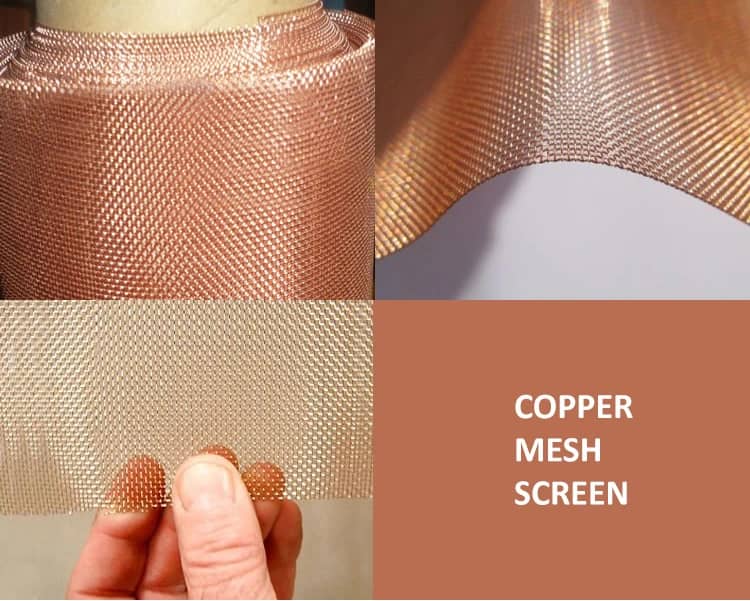 Copper wire mesh can easily bend but still maintain its strength. And, Because of its corrosion resistance, the copper screen is used in many applications. Those applications include insect screens and pest control fumigation. Copper screens become darker over time, and they may turn green like the Statue of Liberty, a copper monument.
7. Brass Insect Screen
Bronze and Brass have similar looks, but they usually don't change color over time. Brass has Good aesthetic effects, and the screen can use for space partitions or insect screens.
Keep it Mind Before Purchasing
Smaller mesh is better at keeping out insects, but it could restrict ventilation and visibility. Thicker strands are more durable, but they might interrupt your view.
Types of Mosquito Nets / Fly Screens
1. Roll Up Screen
These screens can be rolled up or down as needed. They are convenient and provide flexibility in terms of when you want to use them.
Movement: The screen material rolls onto a spindle or drum when not in use, and it can be pulled down when you want to use it.
Screen Material: Fiberglass or aluminum mesh is common for good visibility and durability.
Frame Material: Aluminium or PVC for lightweight and corrosion resistance.
2. Fixed frame Insect Screens
Fixed frame fly screens are permanently attached to the window frame. They are a more permanent solution and provide constant protection.
Screen Material: Fiberglass, aluminum, or stainless steel mesh for durability.
Frame Material: Aluminium, steel, or wood for stability and strength.
3. Sliding Mesh Screens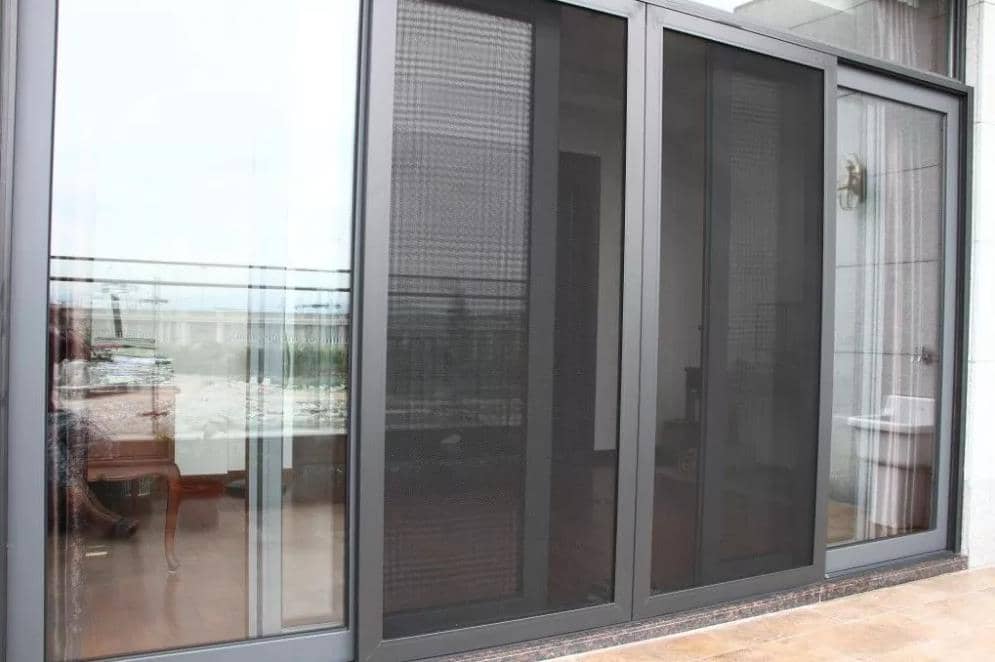 Like sliding glass doors, these screens can be moved horizontally to open or close. They are often used for larger windows or sliding glass doors.
Screen Material: Fiberglass or aluminum mesh.
Frame Material: Aluminium for lightweight construction and ease of sliding.
4. Retractable Screens
Retractable screens are designed to expand or retract horizontally or vertically. These screens can be pulled across the window opening when needed and retracted when not in use. They are discreet and provide a clean look.
Screen Material: Fiberglass or aluminum mesh for good visibility.
Frame Material: Aluminium for durability and lightweight design.
5. Magnetic Screens
These screens attach to the window frame using magnets. They are easy to install and remove, making them a convenient option.
Screen Material: Polyester mesh is commonly used.
Frame Material: Magnetic frames are often made of PVC or other lightweight materials.
6. Pleated Screens
Pleated screens are foldable and can be expanded or contracted to fit different window sizes. Unlike roll-up or retractable screens, Pleated Screens expand by unfolding like an accordion when in use and can be folded back when not needed.
They are versatile and offer good visibility when in use.
Screen Material: Polyester or other pleatable mesh materials.
Frame Material: Aluminium or PVC for flexibility and lightness.
7. Hinged Screens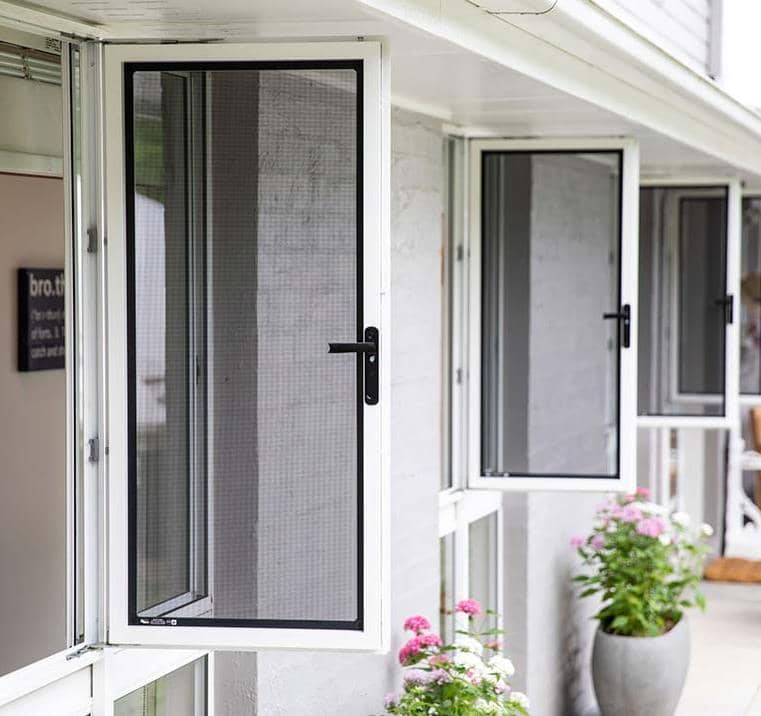 Hinged screens are attached to the window frame with hinges, allowing them to swing open or closed. They are easy to operate and maintain.
Screen Material: Fiberglass or aluminum mesh.
Frame Material: Aluminum or wood for stability.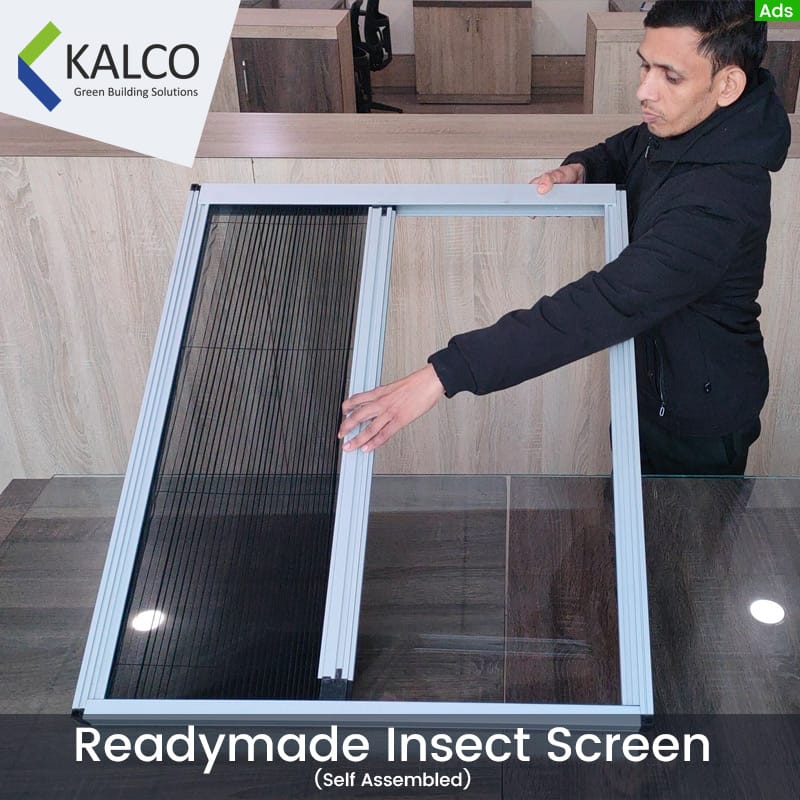 Remember that these are general guidelines, and the actual materials used can vary based on the manufacturer and product specifications. When choosing a type of fly screen or mosquito net, consider factors such as material, durability, visibility, ease of use, and the specific needs of your home or environment. The effectiveness of the screen in keeping out insects while allowing proper ventilation is also an important consideration.